Our Mission
The McKnight Center for the Performing Arts at Oklahoma State University will be a world-class epicenter for the arts, attracting celebrated national and international programs featuring notable performing arts productions and artists. The center will allow the university and the center's supporters to express — and be recognized for — their passion for the arts on a global stage.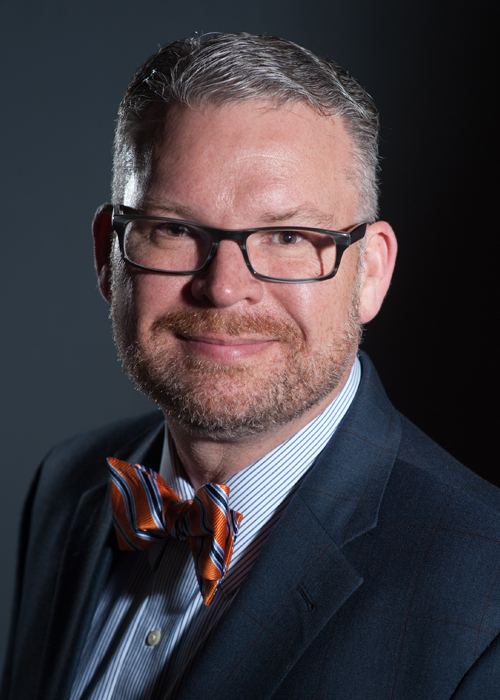 Executive Director
Marilynn and Carl Thoma Executive Director of The McKnight Center for the Performing Arts at Oklahoma State University
Mark A. Blakeman was announced as the inaugural Marilynn and Carl Thoma Executive Director of The McKnight Center for the Performing Arts at Oklahoma State University in March 2017. He brings to the position vast knowledge and direct experience overseeing large-scale construction projects, building programs and raising philanthropic support.
He will work with the McKnight Foundation Board of Trustees and provide strategic direction and oversight to The McKnight Center. His scope of responsibility will include branding and institutional visibility, revenue enhancement, operational and strategic planning, outreach and education, governance and financial management. One of his first tasks is to schedule the inaugural season and grand opening of The McKnight Center, which will include interfacing with the New York Philharmonic to develop and implement its residency partnership that was announced last September. It will be the first time in more than 30 years that the internationally celebrated organization will perform in Oklahoma.
In addition to multiple New York Philharmonic performances at The McKnight Center, the residency partnership will include educational opportunities for OSU students with Philharmonic musicians and management, such as masterclasses, audition workshop and lectures.
Blakeman was appointed President and CEO of the Tucson Symphony Orchestra in 2014, bringing more than eighteen years of performing arts and arts education experience to this leadership position. In his first year, he expanded the Tucson Symphony Orchestra's community partnerships, broadened its appeal through the creation of a new Family Series for the 2015-16 season and joined his colleagues in the arts community to advocate for a bond issue that would, among many other benefits, improve the Tucson Music Hall where the orchestra performs.
Blakeman came to the Tucson Symphony Orchestra after more than fifteen years with the Nashville Symphony Orchestra. During his Nashville tenure, he served in a number of leadership roles, including as Chief Operating Officer. Under his leadership, the Nashville Symphony achieved a 26 percent growth in ticket sales, an increase of nearly 70 percent in contributed income, and record-breaking earned revenues in ancillary businesses.
Blakeman's extensive experience in electronic media work includes overseeing more than 25 commercial recording projects, which garnered seven GRAMMY Awards®, and more than ten national telecasts resulting in two regional Emmy nominations and one Emmy Award.
Prior to Nashville, Blakeman worked at Oklahoma City University's Bass School of Music as the Director of Student Services and as Director of the Performing Arts Academy, the school's preparatory community music school. He served as an adjunct instructor at both Oklahoma City University and Middle Tennessee State University, teaching coursework in acoustics, survey of American popular music and orchestral music and management. He has served as a clinician at the Tennessee, Oklahoma and Texas all-state music conferences, lecturing on concert production and artist engagement.
Blakeman holds a Bachelor of Science degree in Music Business from Middle Tennessee State University and a Master of Business Administration in Arts Administration from Oklahoma City University. In 2008, he was recognized as a distinguished alumnus of Middle Tennessee State University's College of Mass Communications. He is originally from Moore, Oklahoma.
---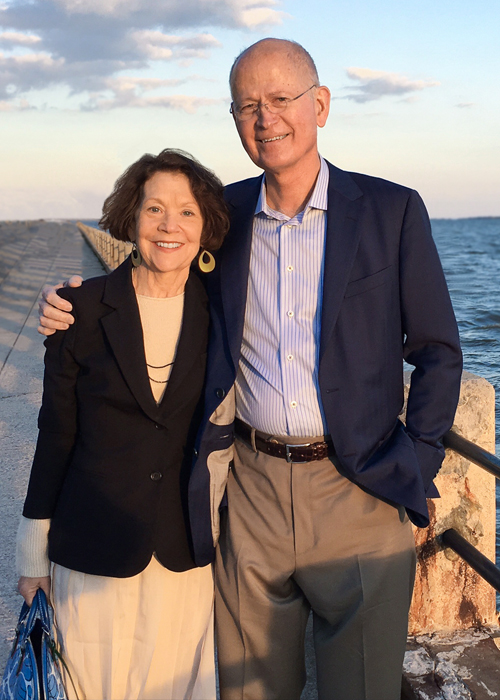 Marilynn and Carl Thoma
OSU alumni Marilynn and Carl Thoma believe art enriches lives. Through a $5 million gift, these passionate art supporters created the Marilynn and Carl Thoma Executive Director position at The McKnight Center for the Performing Arts at OSU. The couple established the Carl & Marilynn Thoma Foundation in 1986 to fulfill their broad passion for philanthropy.
Carl Thoma is managing partner and founder of Thoma Bravo, a leading private equity investment firm. Marilynn Thoma oversees the marketing of Van Duzer Vineyards, an 80-acre estate Pinot Noir winery in Oregon that the Thomas founded in 1998. They have supported many needs at OSU, including the Learning and Student Success Opportunity Center and the OSU Museum of Art. They also helped establish the Wine Forum, the Marilynn Thoma Chair in Human Sciences, and the Carl Thoma Distinguished Clinical Professorships in Entrepreneurship.
They have both received OSU's highest honor, as they were inducted into the OSU Alumni Association Hall of Fame in 2010. Previously, Carl Thoma was inducted into the Spears School of Business Hall of Fame in 1996 and received the OSU Distinguished Alumni Award in 2002. Marilynn Thoma was honored with the Human Sciences Distinguished Alumni Award in 2004, the Women for OSU Philanthropist of the Year recognition in 2009, and will be inducted into the Human Sciences Hall of Fame in April 2017.
The McKnight Foundation
The McKnight Foundation exists to manage and operate The McKnight Center for the Performing Arts at Oklahoma State University in Stillwater, Oklahoma. Construction of The McKnight Center has begun and is scheduled to be completed in 2019. The McKnight Foundation is governed by a seven-member board of trustees and an executive director. The foundation will be engaged for the operation and programming of The McKnight Center. An aggressive fundraising campaign is underway to supplement construction costs and complete the innovative programming endowment.
---
Billie & Ross McKnight
Billie and Ross McKnight are entrepreneurs, philanthropists and performing art patrons who for years have invested their time and energy in Oklahoma State University. From 2007 to 2014, they co-chaired OSU's Branding Success campaign, which raised $1.2 billion. One of the campaign's largest gifts was the couple's $10 million donation to establish the McKnight Scholars Leadership Program in 2010. It provides scholarships and unique leadership-development opportunities for 50 out-of-state students each year. Ross co-chaired the Next Level Campaign, which raised more than $100 million for Oklahoma State's football stadium expansion project.
In 2016, the McKnights donated $25 million to create a program endowment for The McKnight Center for the Performing Arts at OSU. The couple has been directly involved in the progress of the project, helping recruit a dedicated group of Patron donors who have given $1 million or more to the center. They were also critical to the creation of OSU's partnership with The New York Philharmonic, which will be performing during The McKnight Center's opening week and working with students in masterclasses. Both attribute childhood introductions to music and Broadway for their love of the performing arts.
The McKnights met while students at Oklahoma State in 1970, while Ross was an animal science senior and Billie was a freshman working toward a degree in business administration. They built their home in Throckmorton with extremely successful careers in ranching, oil and gas, and banking. They have two grown children, Trent and Meggan, who are third-generation OSU alumni.
Both Billie and Ross have been recognized throughout campus for the impact they've made at OSU. Billie was named Women for Oklahoma State University's Philanthropist of the Year in 2015. Ross was honored with the Distinguished Alumni Award in 1996, a Graduate of Distinction of the Department of Animal Science in 1998, and the Animal Science Distinguished Alumni 2014.